The Iconic AAMCO Franchise is Driving the Future
If you want to own an auto repair business that has higher than normal ticket prices, requires less customers to generate sales, is simpler to manage, and is poised to remain relevant with consumers well into the future, AAMCO is your best choice.
AAMCO is one of the most forward-looking brands in the $67 billion auto repair industry. Widely known as the worldwide leader in transmission repair, AAMCO is leveraging technology, ongoing training and education, and overwhelming brand recognition to dominate the future of automotive repair. The industry shift toward technologically enhanced vehicles already is here, as is the emergence of hybrid and electric vehicles, and AAMCO is the only brand capable of winning a sizable share of the complex car repair business that the cars of today and tomorrow will generate.
"When I joined AAMCO, I joined because I love the brand — and we're uniquely positioned in the automotive aftermarket because we own the high ground," says Jim Gregory, CEO of AAMCO. "We've been fixing customers' transmissions for over 50 years, and we have the best technicians and the best salespeople in the industry. We're leveraging our leading position in the industry, our brand heritage and our technical expertise to dominate the complex car repair market. As cars become more and more complex, consumers need a trusted brand that excels at hard-to-fix problems. So we're well-positioned to grow market share in a recession-resistant industry."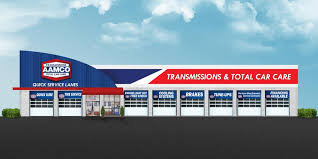 Why Choose AAMCO?
The iconic AAMCO franchise is a best-bet investment
AAMCO franchise owners benefit from a strong parent company - As part of the Icahn Automotive Group, one of the largest franchisors in the auto repair industry with four brands and more than 2,000 locations across the country, AAMCO franchise owners reap enormous benefits, as all the brands in the network specialize in different aspects of auto care, and therefore are able to refer complex car repair work to AAMCO franchise owners. Icahn Automotive Group also has tremendous buying power, which helps to keep inventory costs low for AAMCO franchise owners on an ongoing basis.
Customer trust - One of the biggest positives in partnering with a nationally known brand with a 50-year history of expertise and customer trust is that the groundwork is already laid. We have spent decades establishing ourselves as a preeminent brand, and franchisees benefit from that legacy the day they open their doors.
AAMCO is the dominant brand for transmission repair - Franchise owners benefit from transmission replacement having the highest ticket price of any vehicle maintenance. Today, it costs between $2,800 to $3,800 for a rebuilt transmission and up to $8,000 for a transmission replacement, and AAMCO franchise owners enjoy the luxury of high tickets and the ability to thrive on a much lower car count than traditional auto repair shops.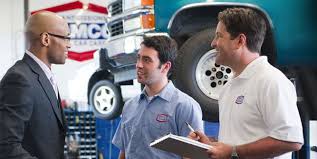 AAMCO will be the dominant brand for complex car repair going forward - The cars of today are much different than the ones AAMCO serviced decades ago. As the auto industry moves toward hybrids and electric vehicles, AAMCO's legacy as the brand that specializes in complex repairs positions us to become the go-to brand for fixing this new generation of vehicles.
You don't have to have auto repair experience to thrive with AAMCO - In recent years, AAMCO has made substantial investments in technology and training platforms to simplify our proven business to make AAMCO easier to run and scale than ever before. Not only have entrepreneurs without experience in auto repair opened AAMCO centers in record numbers, but existing AAMCO franchisees are scaling up to multi-unit ownership.
Technology & ongoing training - Our investments in technology to help managers leverage efficiency in day-to-day operations, as well to provide franchise owners with executive class analytics to provide franchise owners with the tools to make managing multiple AAMCO centers easier than ever before. The auto repair industry is extremely data driven, and the investments AAMCO continues to make in technology puts the brand in a class of its own.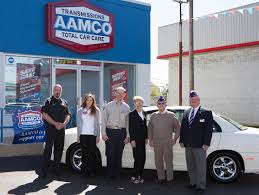 Bring the iconic auto repair franchise to your community
With nearly 650 auto repair franchise locations across the country, AAMCO has remained a dynamic part of American car culture — as well as a vibrant part of hundreds of local economies — since the brand began franchising in 1963.
With more than 600 centers across North America, AAMCO is actively seeking single- and multi-unit operators who are passionate about the brand and committed to providing the highest-quality service. Interested candidates should have a minimum net worth of $250,000 and liquid assets of at least $65,000 per unit. Depending on the real estate site selected, franchisees can expect the total investment to be $223,600-$330,500, with a $39,500 initial franchise fee. Reduced franchise fees are available for honorably discharged veterans.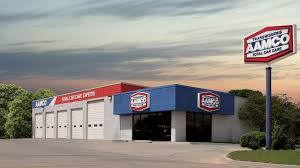 Fill out the form to the right to receive additional information about an AAMCO franchise.