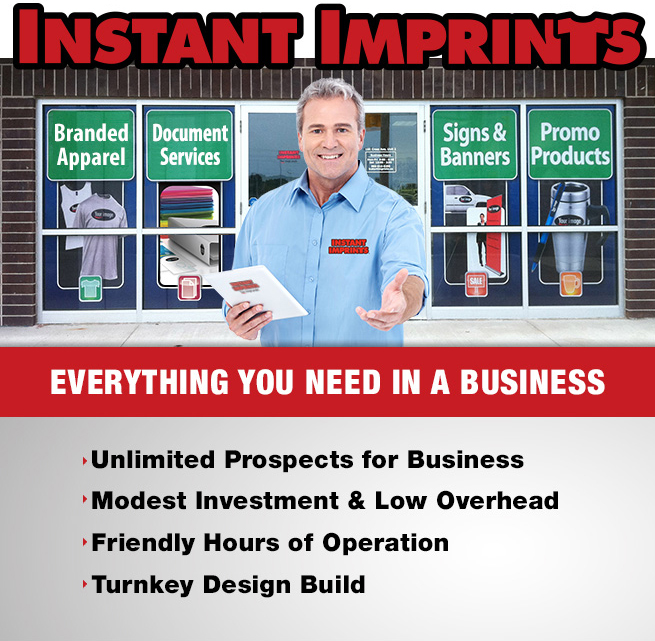 EXCLUSIVE PROMOTIONAL MARKETING
BUSINESS MODEL
Instant Imprints has revolutionalized the promotional marketing industry by creating an all-in-one retail business model that combines branded apparel, signs and banners, promotional products, and document services. Ours is an efficient business model with a singular purpose: Helping customers promote!
Our unique concept has ranked Instant Imprints in Entreprenuer Magazine's Top 500 Franchises in the U.S.
Instant Imprints is expanding throughout North America
and select international markets. We are seeking
franchisees who are inspired to join our team of leaders.
EVERYTHING YOU NEED TO ACHIEVE