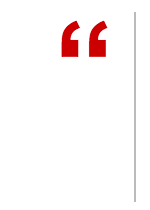 Our preferred partners offer many different franchise financing options to fit your specific financing needs. We've worked with these franchise lending companies for many years, and they are truly the best-of-the-best when it comes to franchise financing and making sure you are adequately capitalized.

David Schwartz
CEO and Founder, FranchiseClique, LLC
Financing Options
401(k) Rollovers
If you have retirement funds such as 401(k)s, 403(b)s, IRAs, Keoghs, TSPs or others, a Rollover for Business Start-up may be a great financing solution for you. You won't have to take a taxable distribution when you access your money, and you can start your franchise debt free. More Info
SBA Loans
Loans up to $5 million guaranteed by the Small Business Administration allow you to maximize your financing capabilities and pay them back over time, at attractive rates. More Info
SBA Low-Doc Loans
These loans are also backed by the SBA, but have a more rapid processing time and provide lower amounts of capital. They also require less collateral. More Info
Portfolio Loans
If you possess securities investments, you may choose to leverage those funds to start your business. No minimum credit score is required. More Info
Unsecured Loans
These loans are perfect if you maintain a favorable credit score, and provide you with a revolving line of credit to use toward your business needs. More Info
Equipment Leasing
You can grow your business without significant out-of-pocket expenses when you lease, instead of purchase, equipment. Leasing options are available up to $2 million with flexible repayment programs. More Info
Request Franchise Financing Information
To receive free information about the franchise financing options available to you, or to schedule a consultation with one of our franchise financing experts, simply search for a franchise and complete the free information form.