Open Your Own Pickleman's Franchise
Purchasing and running a franchise can be a great option if you want to become a business owner without taking on the many risks of independently launching a new venture. At Pickleman's, we are committed to helping aspiring entrepreneurs make their dreams a reality.
Pickleman's Gourmet Cafe is a family friendly concept that serves up our award-winning sandwiches, fresh chopped salads, gourmet soups, thin crust pizzas, and make from scratch cookies for dine-in, delivery, pick-up, catering and Drive-thru (where available). Pickleman's website along with our branded apps allow our guests to order online for the speed and convenience they have come to expect.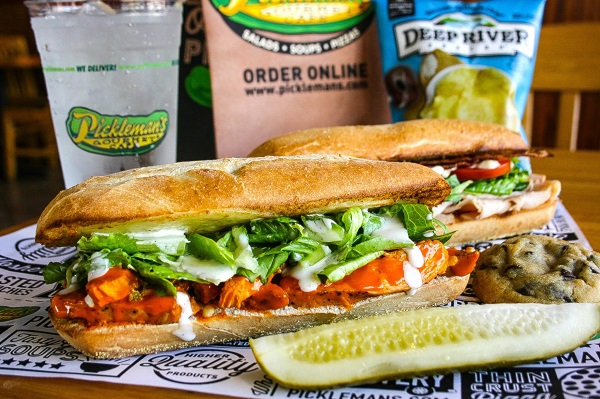 REASONS TO CHOOSE PICKLEMAN'S
WHY PARTNER WITH US?
At Pickleman's, we try to strike the right balance between oversight and independence. We want to ensure that our customers enjoy the leading service and delicious gourmet sandwiches, salads, soups, and pizzas that they expect. At the same time, we believe in giving our franchise owners the tools they need to make important decisions and successfully oversee a franchise. Here are a few benefits of opening a sandwich, salad, and pizza franchise with us:
You can open your franchise in Selected States: AL, AR, CO, GA, IA, IL, IN, KS, KY, LA, MI, MO, MS, NE, NM, OH, OK, TN, TX, WY
You can suggest locations and receive advice on picking the ideal spot.
You and a designated employee qualify for a minimum six-week training program.
We can refer you to lenders who have financed Pickleman's franchises in the past.
We offer a diverse but applicable menu for all tastes and ages.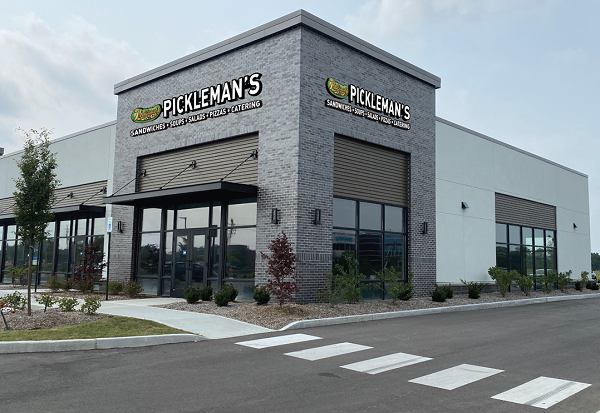 We view franchise operations as a true team effort. By providing our expertise and giving you some working flexibility, we improve your likelihood of long-term success.
Franchising is a wonderful way to go into business for yourself, but not by yourself. We are excited about the opportunities ahead and are happy to help you get started. At Pickleman's Gourmet Café, we believe in giving our franchisees the tools necessary to succeed as a small business owner whether that means getting you in touch with the appropriate lenders and banks for financing, or providing a 6-week training program to ensure you are ready to run your own business, Pickleman's will be there every step of the way.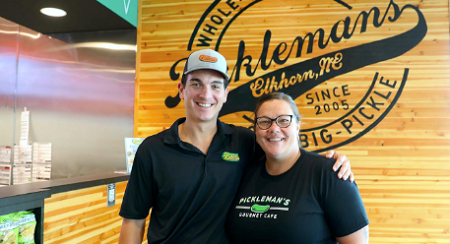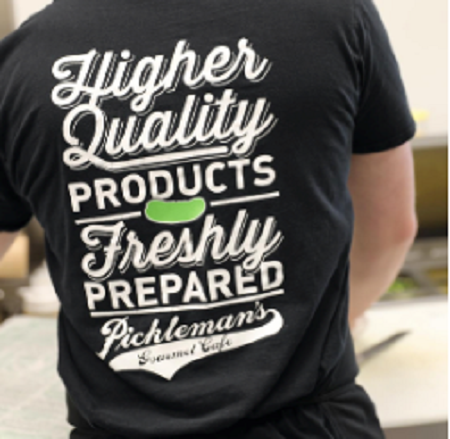 Our Top Franchisee Characteristics
While Pickleman's franchisees represent diverse backgrounds and perspectives, they share many distinctive characteristics:
Drive and Determination for personal and professional growth
Solid team building and employee development skills
Highly regards the support of the community where their Pickleman's Café' is located
Enjoys the collaborative relationship between franchisee and franchisor
Embrace the evolution of the Pickleman's systems as we continue to grow!
We do it with a "Whole Lotta Love" for real food, our customers, and our franchisees.
Thank you for your time and consideration to review our franchise opportunity. We hope to hear from you soon!
Pickleman's Gourmet Cafe offers 10% off the initial franchise fee for qualified Veterans.