Our Business
Minuteman Press is a complete marketing services provider that has helped businesses grow for over 40 years. Our centers have evolved to offer services and products that every business needs for their daily operations, as well as their marketing and advertising efforts. Prior experience is not necessary to own and operate a successful Minuteman Press franchise. Our owners are business people who are alert to the needs of their local business community and can enjoy a long-term repeat relationship with their clients by providing outstanding quality and service.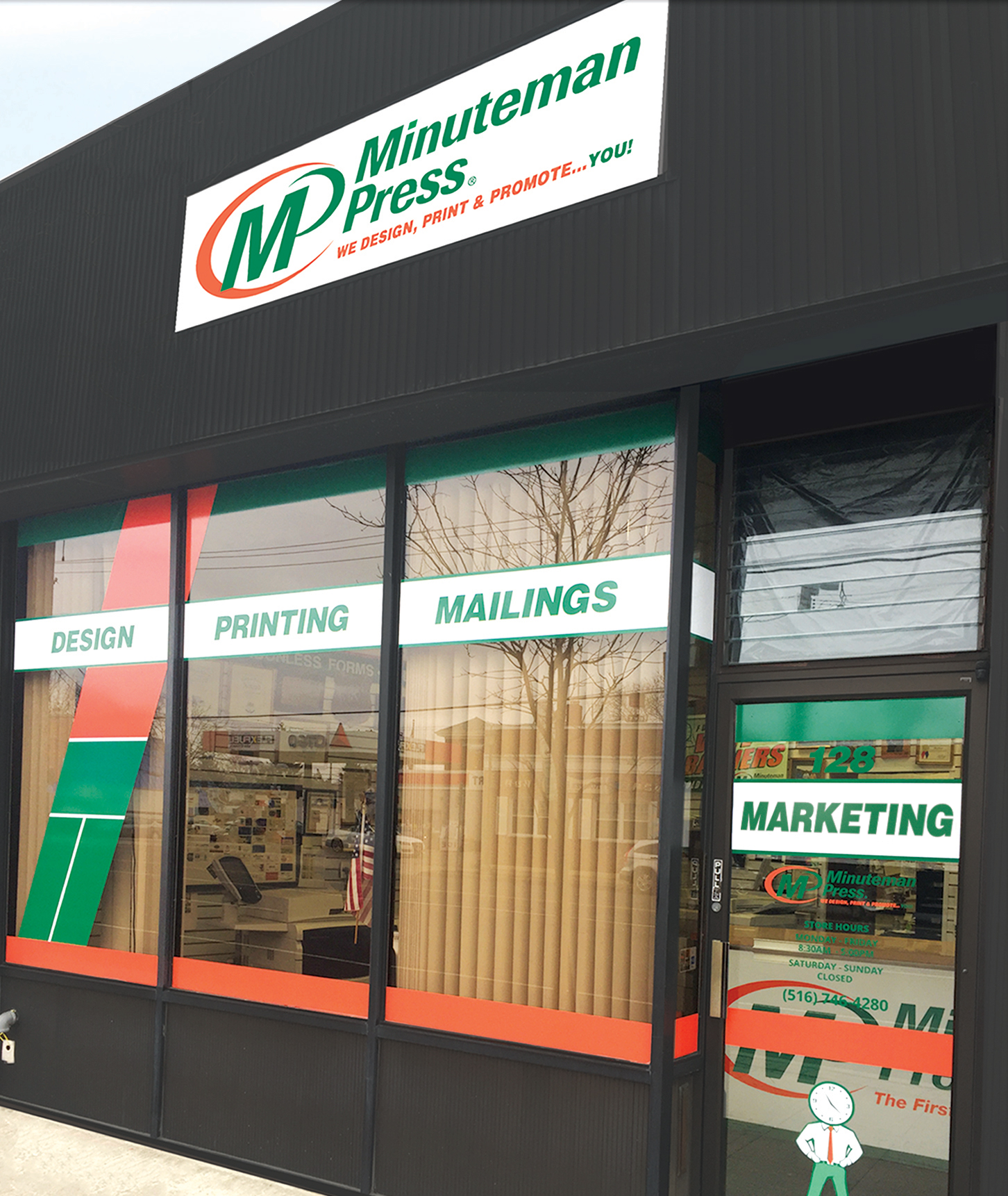 What we do
We provide anything that businesses use for their daily operations, as well as cost-effective advertising and marketing solutions to help them grow. In today's world of cluttered and unproven advertising, Minuteman Press clients visit our centers because we have the programs in place to create effective cross media marketing campaigns that increase brand awareness, drive up website traffic, deliver results, and ensure repeat business. All businesses – regardless of their size or industry and whether they are startups, established companies, government groups or nonprofits – can benefit from our products and services. Advances in digital technology have also greatly improved our business model, from making our systems faster and more efficient to establishing customer portals for re-orders, file transfers and proofing. Clients use Minuteman Press because they appreciate our effectiveness and our experience as industry leaders as well as the value we place on customer service and convenience.

Support
The primary responsibility of every franchisor should be to support their owners in building a successful franchise. Minuteman Press has been doing just that since its first franchise in 1975. We are continually rated #1 in the industry by Entrepreneur Magazine and we always strive to be better than we were the previous year. We are consistently using our strength in numbers to obtain more mass purchasing power, help lower costs, and continually develop and improve our programs.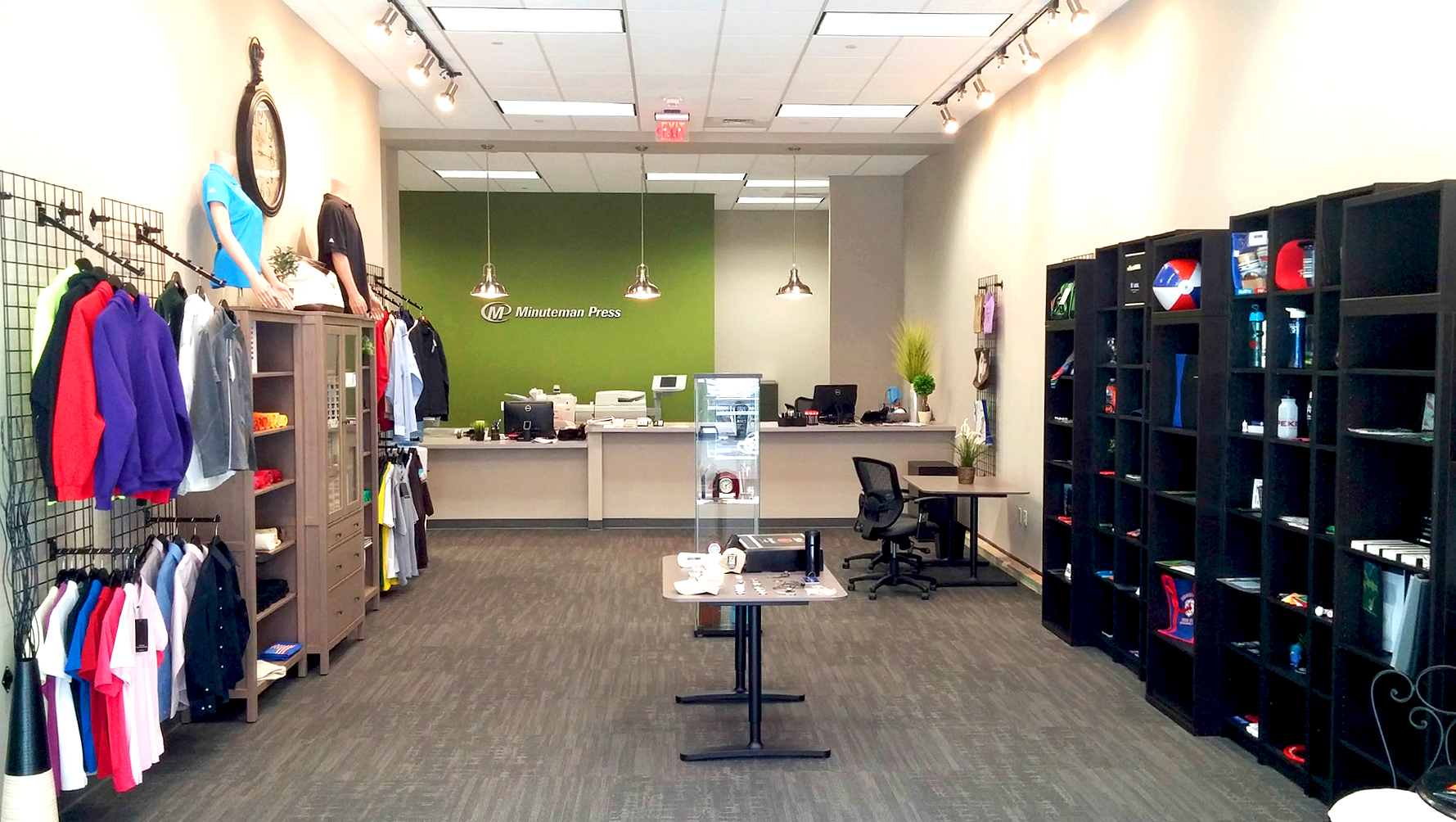 Something that makes Minuteman Press very unique in franchising is the ongoing support that we provide to our owners. We have local meetings, an international convention, marketing campaigns, Internet advertising programs and a monthly magazine. But above all, we support our owners through 28 regional support offices, strategically situated throughout the world. Each office is staffed with a vice president and field representatives. You will have a familiar face in your region that can assist you onsite. These field representatives are full-time employees of Minuteman Press whose sole responsibility is to help owners in the region build their business. We believe in building a real relationship with our owners and our local support team is always available to offer advice and lend a helping hand. Our goal is to make you as successful as possible, as quickly as possible, and to continually work with you to grow your business.

Top Reasons to research Minuteman Press

A proven business model with over 40 years of experience, support and business development expertise.

One of the largest support teams in franchising: 28 regional offices that assist our owners on-site from management to marketing assistance.
Virtually limitless revenue streams: We provide consumable products & services to businesses. Anything you can put a name, image or logo on.
A royalty incentive program: Because of our capped royalty structure, we are able to put our owners in a position where they are receiving far more in value than they pay in royalties. Royalties are capped at a monthly sales level. You do not pay any royalties on sales above that level.

Monday through Friday with normal business hours: Being a business-to-business service franchise, we are typically open Monday thru Friday, 8:30 – 5:30, which allows us to service the needs of the business community while maintaining a nice quality of life for our franchise owners.

Every business is a potential customer: Every business uses some kind of advertising or marketing items from brochures, and direct mail campaigns to apparel, marketing materials, and promotional items. We also offer full graphic design services. If you can put an image or logo on it we can get it done.