Embrace the Nomadic Lifestyle with Profitable Business Opportunities
Platinum Cooking Shows offers an exciting opportunity to step into the world of superior quality cookware, selling, and showcasing across the USA. As a franchisee beginner, on average you can expect to earn an impressive income of $30,000+ per show. The franchise revolves around a unique business model that combines the freedom of a nomadic lifestyle and the satisfaction of running a reputable and profitable business.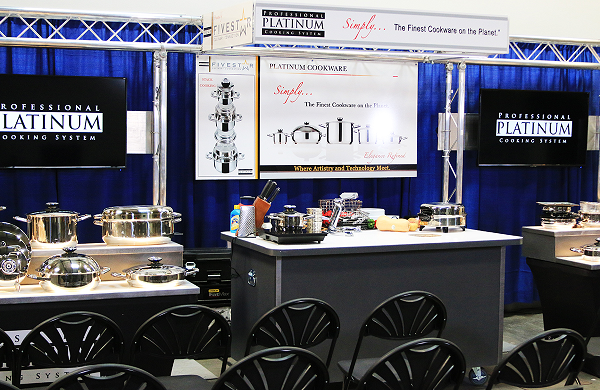 Superior Products Ensure High Returns and Customer Satisfaction
Our cookware products outperform competition in every measurable metric, including heat retention and handle strength, ensuring customer satisfaction and repeat business. Franchisees benefit from a profitable structure with 60% average profit on sets and 80% on individual pieces.
Intensive, Comprehensive Training Sets You Up for Success
To prepare you for success, we offer an intensive, boot camp style training. This in-depth program is led by Chef Allan, ensuring you're well-equipped to handle every aspect of the business before you get started. We also provide a robust booking system to assist with scheduling shows, and we kickstart your journey by booking your first four shows for free.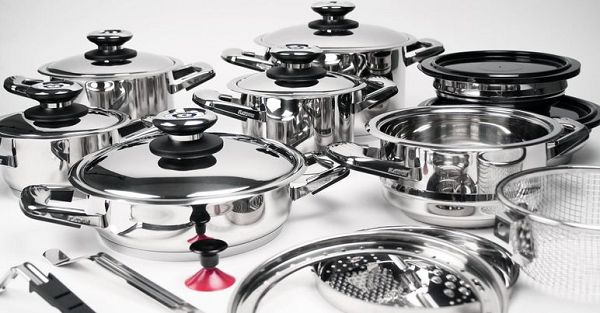 Seeking Passionate Individuals Ready to Embrace the Open Road
We're actively seeking individuals ready to embrace the open road and who have a passion for freedom and the entrepreneur life. If you're ready to commit full-time, embrace the booking process, and attend rigorous training, then you are an ideal candidate for this "American Dream" opportunity. This opportunity also holds immense potential for international candidates looking to tap into the lucrative American market.
Join the Growing Force of Platinum Cooking Shows for a Profitable Future
Platinum Cooking Shows is currently a growing force, with 6-7 teams selling actively across the USA. The opportunity size is considerable, with 4200 annual shows in the USA and more being added each year. Step into the Platinum Cooking Shows family, and carve your path towards a profitable, fulfilling future.