Looking for a low investment, recession-resistant business opportunity?
For a Limited Time Only! Exclusive Fall Incentive Program from Maid Brigade: 100K QHH, Waived Royalty Fees for New Maid Brigade Franchisees
Act now and get 100K qualified households* for your standard $25K franchise fee plus waived royalty fees for six months with Maid Brigade's exclusive fall incentive.
*For our standard $25K franchise fee, you are instantly awarded 40K QHH. At the end of 15 months, if you are averaging $4K/week in sales, Maid Brigade will award an additional 30K QHH at no charge. At the end of 36 months, if you are averaging $7,500/week in sales, we will award the remaining 30K QHH.
This means new Maid Brigade franchisees who meet weekly sales requirements will be given a total of 100K QHH for a mere $25K within your first 36 months of business! This is compared to our competitors who for 100K QHH charge around $70K-100K not including applicable franchise fees.
Maid Brigade Green Clean Certified® Franchises offer:
High return on investment
Great lifestyle with a comprehensive exit strategy
Exclusive and customized territories
Monday-Friday schedule
Opportunity to join the

32%

of our franchisees who average more than

$1.2 million annually.

So far in 2011, Maid Brigade franchisees are experiencing sales growth increases of more than

7%

as compared to last year.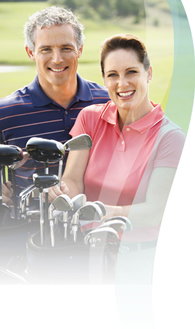 Maid Brigade is the only housecleaning company that is Green Clean Certified®, which means all of our equipment and processes are certified by Green Seal.
We're also ranked one of the Top 100 Franchises by Entrepreneur magazine, a Top 50 Franchise opportunity for both Minorities and Veterans by USA Today, and a Top 25 Franchise for Hispanics by the World Franchising Network.
Maid Brigade provides the most comprehensive training and support program in our industry.
From Pre-Opening to Grand Opening Blastoff, you'll work side by side with a mentor to ensure the highest quality training experience that includes:
Pre-opening mentor training
Pre-opening intensive training week at Maid Brigade headquarters
On-site mentor visit program
Personal trainer on-site for Blastoff week
Ongoing administrative, marketing, and web support
Please note interested parties should have $100K to invest.