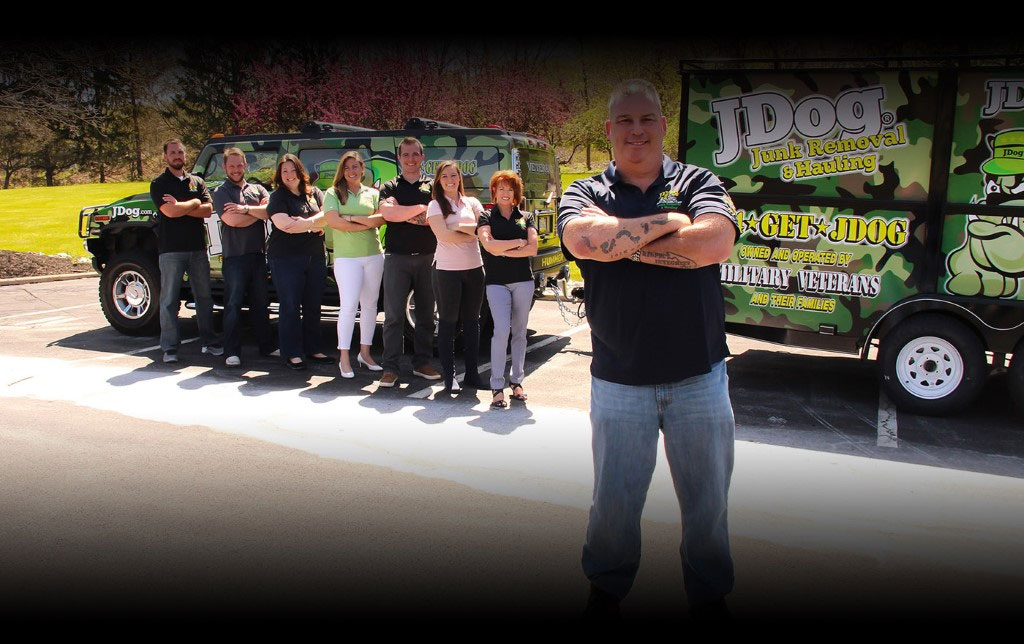 Benefits
Low start-up cost

Simple to operate

High Profit Margin

Establish your business in 60 days

Multiple revenue streams

Proven business model

Opportunity to hire more Veterans
The JDog Advantage
When you compare the opportunity presented by the JDog Junk Removal System to other junk removal franchises or to any other franchise business, we are certain our model will impress you!
JDog is the ONLY business that franchises EXCLUSIVELY to Veterans and relatives of veterans.

The junk removal business is simple to operate and has high gross margins.

We have a unique, sustainable competitive advantage that differentiates us from other junk removal businesses

Our franchise fee is competitive and the most affordable among junk removal companies.

Our royalties are fixed amounts per month, so our franchisees benefit from new business and new service offerings without paying more to us!
The JDog Difference


The military way - Respect, Integrity and Trust. This is how we build our business and how we service our customers. Read our reviews - customers are delighted that we are punctual, the price we charge is the price we quote and our teams are appropriately dressed and are respectful of our customers' homes and businesses. That's the JDog difference. 100% of the customers we surveyed say they will use JDog again when they need junk removal services.
$2500 discount to Veterans