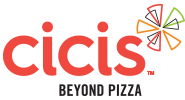 Franchise Opportunities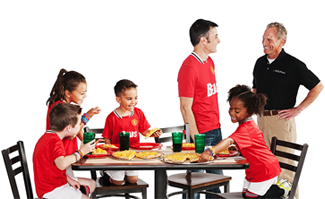 The future is bright for CiCi's Pizza and we're excited you're here to learn more about our restaurant franchising opportunities. In today's economic climate, more consumers are seeking affordable and convenient restaurants, making food franchises a valuable investment.
Since 1985, we have been the price leader in offering the best custom pizza, pasta, soup, salad and dessert buffet in communities across the country. We continue to exceed guests' expectations with our high-quality food and service at over 450 of our pizza restaurants. We invite you to be a part of our CiCi's family and learn more about joining one of the fastest-growing pizza chains.
Additionally, we've addressed the current economic and lending climate by developing several financing and incentive programs to assist prospective franchisees with funding options to develop and grow.
Ready to learn more? Let's get started!
Strategic Growth
CiCi's is now actively seeking qualified multi-unit and single-unit operators to help grow the brand in existing markets and new regions across the country.
Financing and Incentives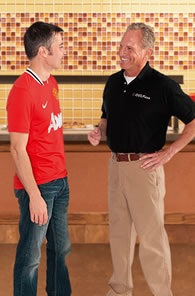 To address the current economic and lending climate, CiCi's has developed several financing and incentive programs to assist prospective franchisees with funding options to develop and grow.
1) Through its Franchisee Investment Program, CiCi's has allocated $5 million to provide select qualified multi-unit franchisees with the necessary funds to open a minimum of two or more restaurants within five years.
CiCi's will commit $100,000 of equity per restaurant; the Franchisee is required to invest $125,000 per restaurant.
2) The CiCi's Patriot Program is designed to increase business ownership and job opportunities for veterans. For qualified, honorably discharged veterans, CiCi's will:
Waive the franchise fee for the first restaurant ($30,000 savings)

2% net sales development incentive for first full year of operation, paid on a semi-annual basis

Support the veteran franchisee in obtaining his or her Certified Franchise Executive designation from the International Franchise Association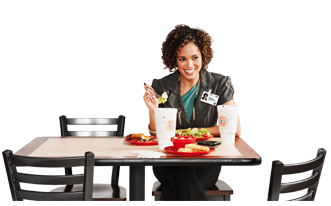 Resources
From inquiry to opening, CiCi's culture of serving its franchisees along with its seasoned executive team will provide an unparalleled level of support. Franchisees receive comprehensive training in all aspects of owning and operating a CiCi's Pizza.
This includes:
A required 8-12 weeks, based on relative experience, on-site training at a CiCi's Dallas training restaurant

Each CiCi's Pizza franchisee is assigned a Franchise Business Consultant and Corporate Field Marketing Specialist who provide ongoing operational, marketing and business counseling

CiCi's Pizza founded JMC Restaurant Distribution, Inc. in 1990, which has evolved into one of the most sophisticated purchasing and distribution companies in the U.S. providing a 99.9 percent fill rate to the entire franchisee system with the best market value on goods and equipment

Each franchisee has access to powerful marketing programs that include national TV and digital advertising, social media, as well as sales and promotional tools
Can You Wow?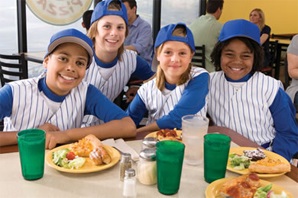 At CiCi's Pizza, culture is key. Franchisees should possess a passion for the brand and for serving guests and families in a fast-paced environment. The ideal candidate should have an entrepreneurial spirit, be committed to excellence and brand building, and be dedicated to the community they serve. Multi-unit or multi-brand experience is preferred, but single-unit opportunities are available based on market preference.
Investment and Financial Qualifications
Average new restaurant investments range from $474,192 – $757,978

Average unit volume of $972,564 (based on 2014 fiscal year end)

Minimum of $250,000 in liquid capital

Minimum net worth of $750,000 per unit

Credit score of 720 or better
Get Started Now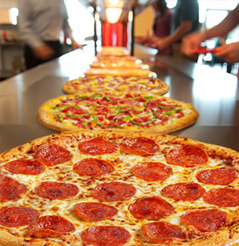 Are you ready to get started on the path to becoming a CiCi's Pizza franchisee? After you have submitted your information, you will have an opportunity to view the first section of our CiCi's Discovery Portal, which provides more information about CiCi's development process and ongoing support.
As you move forward, the next steps include:
Completing a personal profile so that we can learn a little bit more about you

Speaking with a franchise development team member who will share more information about the franchise opportunity and discuss all aspects of the CiCi's Pizza business model

Complete CiCi's application process

Speak with existing Franchise Owners

Receiving and reviewing our Franchise Disclosure Document

Visiting the CiCi's Support Center in Dallas to meet the support team
This process will take approximately 30 to 60 days from your first inquiry until you come out to our headquarters to finalize the approval process. Our franchise development team will be guiding you through this entire discovery process to answer any questions along the way.