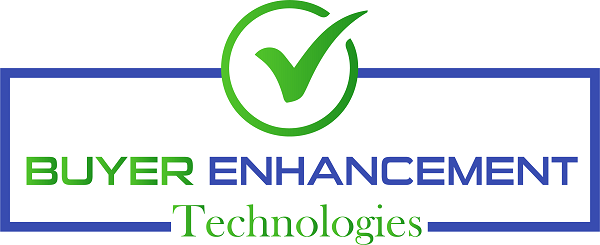 Start building your future with Buyer Enhancement Technologies. Our company allows you to join a technology and AI-driven credit enhancement platform. A platform that offers you all of the professional services you need to build your business and make it successful. We have been leaders in this space for over 15 years and have earned 1 out of only ten national "Multi-Million Dollar" company revenue awards by the CRC. A select few have reached the pinnacle of this industry, and we are proud to be a part of that group.
The "credit repair" industry is notorious for scams. With massive government regulations and multiple lawsuits against some of the biggest "credit repair" firms, we've decided to change this industry's model and business practices. We did that by making our services completely free to the client. We don't promote "credit repair" as "processing fees." That's a scam. Any company that charges its clients fees under the guise of "processing" fees is running an outdated model and subject to government fines and shutdowns.
In return, we opened up our tech and AI programs for everyone. Including you. FOR FREE!
We offer every client a $100 guarantee and our agents the same $100 guarantee. (If we can't improve a client's credit score, we'll pay them $100, and we'll pay you $100 as the referring agent). Again, FOR FREE!
All results are permanent.
No dispute letters will be mailed out.
Real-time updates. When clients' scores move, they receive an email and text message from our software alerting them of the changes. All communications will be done in real-time without any lag in reporting. As an affiliate, you will receive those same alerts. (It keeps you informed of your client's credit profile and the results, all in real-time).
We offer authorized user accounts to help our client re-establish their credit.
Credit rebuilding programs through our affiliate partnerships.
Three credit bureau rent reporting programs.
Three credit bureau monitoring programs.
$1M Identity Theft Insurance coverage provided by Voyager Indemnity Insurance Group.
Training Videos.
Mortgage Lending Programs.
Real Estate Agent Referral Programs.
National Media Coverage Programs. (Every new affiliate can use our affiliations with national media outlets to promote your brand).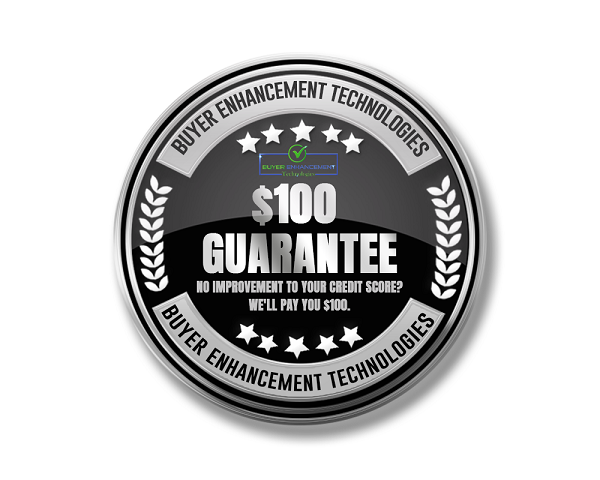 So, how will I make a living with this business model, and the answer is straightforward.
You join us as an affiliate. It only costs $588 for the year, and we will build your back office. We also set up your affiliate accounts and national media articles for you. For every client you onboard, you'll make anywhere from $10-$90. You keep 100% of your revenue. We have already established relationships with national companies and affiliate brands that will benefit your clients and yourself. We run a plug-and-play system. We can have your account set up within one week.
As an affiliate, wait a minute. If the services are free to my clients, how do I make a living? As mentioned above, clients must go through your affiliate partners to complete the program.
For example, The client signs up for credit monitoring. You make $10/month for as long as that client is active. Your client needs two credit cards to rebuild their credit. You make $50-$75 for just sending your affiliate links to your clients. You keep 100% of that, and we build all of that out for you.
This business model can be simple. MOST companies in this segment have complicated it so that most customers need clarification or feel scammed, so we set up our model as a free service. It eliminates our clients from the feelings they may receive shopping other competitors.
We offer a private Telegram group for all our affiliates and customers to join. The Telegram group is to allow customers and agents to be able to interact with each other outside of the tech platform. It will enable clients to ask questions to everyone. It allows clients to receive their answers from a wide variety of individuals. It will help our agents also to ask questions about building their business. We prefer this method since it is a private group, allowing for correct and positive influence at all times.
This business is national. You may build your business locally or spread it nationwide. Our affiliates and customers come from different backgrounds. They all have their credit problems. We want everyone to have access to each other to help each other grow.
We'll guide everyone and help them achieve their goals, but it takes a team to accomplish that, and we are looking for individuals such as yourselves who would love to join us.
If you would like to join us for a trial run, you are more than welcome to do so, as we also have a "FREE" agent program.
If you also have credit problems, we'll process you for "FREE." From there, we'll be able to train you on how our tech platform works and, in return, benefit from the services yourself.
Please email us directly at processing@yourhomerightnow.com