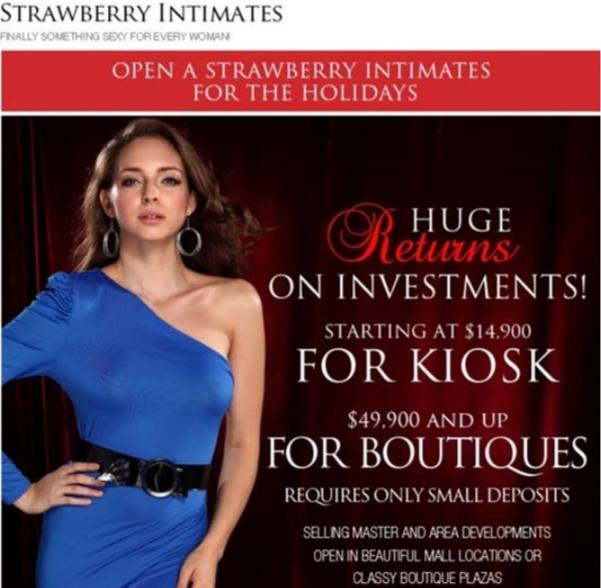 Strawberry Intimates offers the finesse of the Parisian Lifestyle. We offer gorgeous boutiques, international gifts, and our unique lifestyle mini spas!
The Strawberry Intimates & glamour business model offers owners a profitable opportunity in the world of signature spa treatments, glamour, and fashion. This comes with a lower investment and an amazingly great potential for high returns.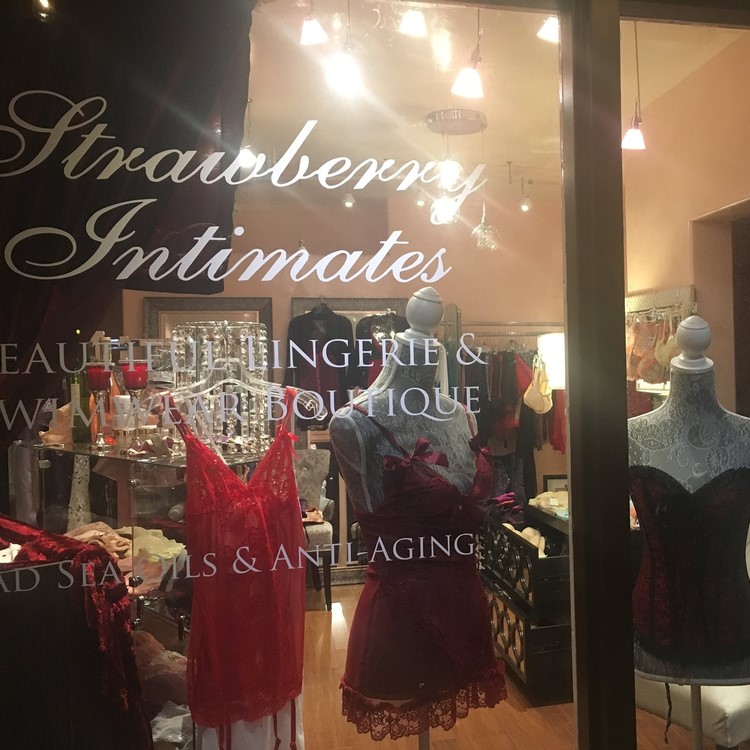 Strawberry Intimates comes with signature products to accommodate our services, allowing us to provide our clients with a lifestyle of relaxation & joy.
In some cities and states, we're are positioned to offer pre-approved leasing opportunities, from the top of the line retailers and mall directives. All of them based FOR YOU, in the best locations! This was no easy task, yet, places us, you, in a position to earn great name recognition, branding, and huge client flow.
This not only puts us on the map for promising businesses, but will also put you on the map, for greater recognition, and quicker profits.
Strawberry Intimates & Spa has been approved already by 4 Star & 5 Star Corporate Establishments & Hotels Coming Soon!.
WHY SELECT THE FINEST BUSINESS IN THE WORLD OF INTIMATES, GLAMOUR & OUR NEW PARLOR SPA
Boutiques are an ever-popular, year-round business opportunity that works for men and women.
We sell self care products for both men & women, and skin care treatments for men & women. Remember Strawberry Intimates ,Strawberry & Champagne, offer you the products and lifestyle of Paris. Med Spas are also available.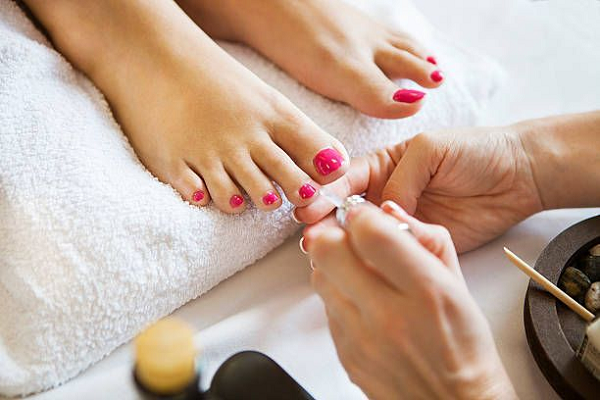 With access to prime selling points in malls across the US, anyone working under this brand is in a position to run a profitable business enterprise and build up an impressive and stylish opportunity for themselves.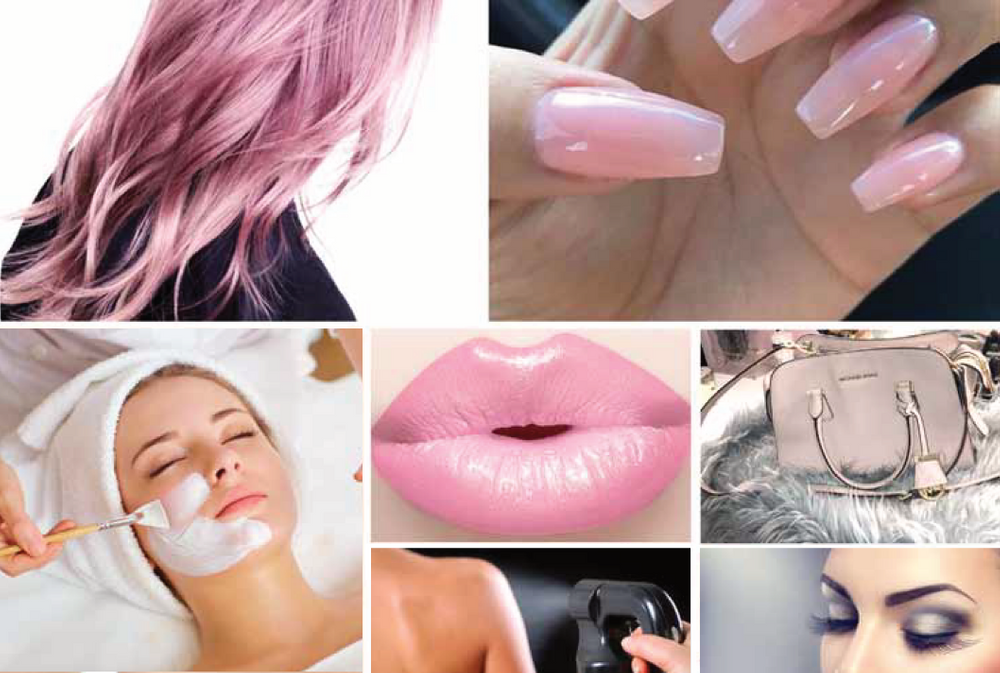 Strawberry Intimates Offer Three Major Unique Business Opportunities!
Strawberry Intimates
Pricing Begins at $60,000 -$89,000 and up. This carefully designed boutique offers fine lingerie, lace, glamour, and a few of our Strawberry Intimates signature services for women and men. Our Boutique Lounge carries lotions, oils, candles, lingerie, swimwear, personal care items for ladies and men. In the back, you may offer our very own spa services. Whether this be one small boutique room, or several rooms, we provide you with elegant, romance, and a taste of France. For a Strawberry & Champagne Spa, investment begins at $60,,900 & goes up. Size may range from 500-3000 sq. ft. Projected Income: $30,000 to $90,000 monthly, based on a minimum of$1,000 to $3,000 a day in sales. While if you are in a medium size space and an amazing location, your should soar between $3000 and $5000 a day in sales.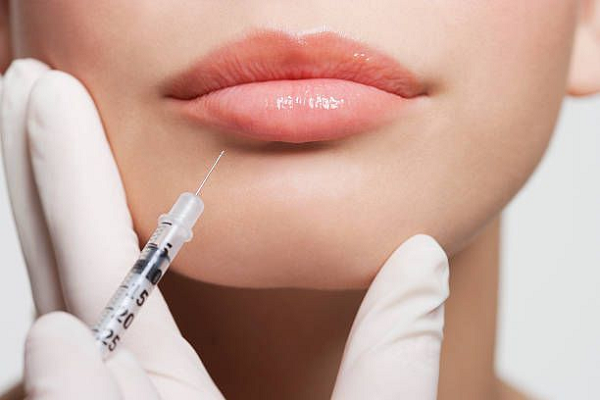 Strawberry Lash & Tan Studio (Super Easy Business & Super Fun!)
Pricing Starts at $60,000 and up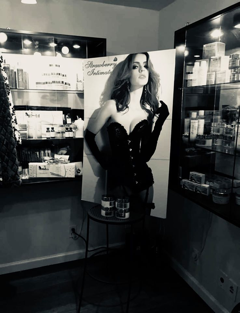 Comes with a wide-ranging inventory of lingerie, cosmetics, anti-aging products, etc. Starting at $60,000 for this amazing business studio. We offer our own mink lashes, and our own airbrush spray tans. Soaring Profits!
All the training, fashion coordination, education, and designing of your boutique – along with much more – is included in this exciting option for anyone with the passion and willingness to work hard and set up their own successful business.
We also offer clients the delivery of their purchases to their front doors!
Our Strawberry packaging is unique and gorgeous. We make retail successful in making retail an experience. To top it all off, we serve each of our clients a glass of champagne & chocolate covered strawberry. It really doesn't get any better than this!
BENEFITS
Low overhead, low investment, high-quality returns.
Signature Products.
Signature Services that include our product.
You'll be taught how to build your clientele and offer more profit points under one roof.
Square footage ranges from 500-2000sq ft.
Site location assistance & lease negotiations at your fingertips and successful training.
Ongoing marketing plans and monthly marketing & promo kits.
No royalties. Monthly consulting fees & package fees apply.
Area Developer & Master Developer packages available throughout the world. CALL NOW WHILE TERRITORIES ARE AVAILABLE.