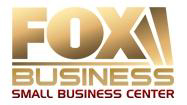 Franchises You Can Start for Under $100K in 2012
Written By Kate Rogers | Published January 10, 2012 | FOXBusiness

For those looking to escape the world of cubicles and unreasonable bosses, but not quite able to find their own great idea, franchising is one way to delve into entrepreneurship. Opening up your own store or business based on an already-successful model provides budding entrepreneurs the opportunity to be their own boss, flexibility and guidance as needed.


But buying and launching a franchise doesn't come cheap. Here are nine franchises you can start in 2012 for under $100,000.
No. 8: Doc Popcorn
What: A fresh, natural-flavored popcorn company
Headquarters: Boulder, Colo.
Opened: 2003, Franchising began in 2009
Investment: Approximately $70,000

Why you should consider franchising: Doc Popcorn is a simple idea and a convenient franchise to run, according to its owners Rob and Renee Israel. In addition to running the business with essentially one piece of equipment, the Mobile PopCart, franchise owners are also meeting consumer demand for healthier snacks.

"Popcorn is one of America's most popular snacks, but it's never been done the way we do it. We are doing for popcorn what Auntie Anne's has done for pretzels—improving upon and branding what has otherwise been a commodity product in high-traffic venues," Rob said.
Currently, Doc Popcorn has 57 franchise owners in 26 states. In addition, it has 45 units in operation with 200+ in development across the nation.